The Independent Institute of Education is South Africa's largest registered and accredited private provider of higher education. The IIE is also internationally recognised by the British Accreditation Council.


Varsity College, a brand of The IIE, leads in the provision of these exciting learning initiatives of The IIE. The IIE is registered with the Department of Higher Education and Training as a private higher education provider, has more than 57 qualifications accredited by the Higher Education Quality Committee and is a subsidiary of ADvTECH Ltd, a public company listed on the Johannesburg Stock Exchange. This scale and status assures our leading position in higher education.


IIE MSA, formerly known as Monash South Africa, was founded in 2001 by Monash University. Following the acquisition of Monash South Africa by the ADvTECH Group in April 2019, the IIE MSA is now part of The Independent Institution of Education (The IIE), a leader in the higher education sphere. The IIE MSA is located on a 100-hectare campus in Ruimsig, Johannesburg, in the province of Gauteng. In addition to domestic (South African) students, the IIE MSA is home to diverse cultures of students from different African countries.


Working with the academics and the rest of the team at the brands The IIE's Central Academic Team assures the quality of the work done by all of the brands and manages the curriculum, its assessment, and all certification. A governance structure which includes a Senate, Teaching and Learning Committee and Faculty Boards oversees the development and implementation of academic policies which enables the exceptional quality of the learning experiences on campus and online. The quality assurance system includes peer reviews of lecturers and tutors, programme reviews involving academics and people from industry and a range of student success and graduate tracking projects.


The IIE MSA and IIE Varsity College is an exciting and vibrant brand to work for. What paves the way for facilitating personal growth of each employee is our commitment to providing the highest standard of education and training. Our philosophy of academic and practical excellence ensures that our employees reach their full potential at our company.
Our dynamic environment ensures that each employee is constantly learning, growing and building on their skills base. The success of our organisation lies in our employees -our strongest asset. The areas of employment at IIE MSA and IIE Varsity College are numerous, varied and span from academics to administration, marketing to student support services.
Data Privacy Notice:


To successfully assist you in applying for a potential position we need to process your personal information. Some of these are identification number, contact details, academic records, performance management, income and payments records. We may also gather information through other mechanisms like interviews, standardised assessments and information in the public domain. We will not ask for more personal information than is necessary for us to fulfil our responsibilities.
We will share your personal information with other industry, regulatory bodies, third parties and service providers but only in so far as is required by them to fulfil their duties or to process your application.

We will treat your personal information with caution and have all generally accepted information security measures in place that are required to protect it.
This notice will remain in force should you be a successful candidate and become an employee or temporary contractor of ADvTECH. In the case where you are unsuccessful, we will only keep your information for as long as required by law.
To see the full extent of ADvTECH's approach to POPI, please visit our internet site at www.advtech.co.za.

By submitting your application, you are accepting our terms and conditions and consent to the processing of your information as per our https://www.advtech.co.za/privacy-notice.
What Our People Say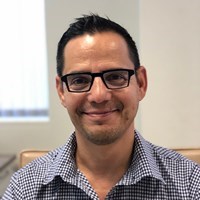 Willie Scheepers
Operations Manager
"Working for The IIE's Varsity College enables me to experience the true power of education. Here, I am part of a team that moulds our students into career ready, socially conscious young adults who will not only excel in their chosen field of study, but who will also make a difference to communities within which they work and live. To be a part of this important phase of their personal and professional growth and development, is a blessing and a privilege...""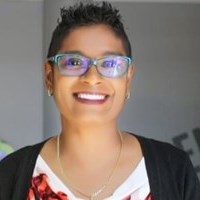 Fathima Naidu
Student Services Manager
"Working in the Student Services space places me in the company of colleagues who unselfishly give of themselves in service to our students daily. Working in a campus environment continually offers new challenges and requires new strategies and ideas to deal with these challenges. For this reason, the Student Services team rarely has a boring day at the office. Interacting with students generates its own kind of energy and excitement. The most rewarding aspect of this job is inspiring others to be all that they are capable of being, so that they can go out into the world and pay it forward by helping others. We get the privilege to be a part of encouraging future generations to pursue, embrace and find a passion that not only changes the way they think, but the way the world thinks. We may not be able to change the world, but perhaps we can change, or at least influence, their world for the better. …because student success matters!"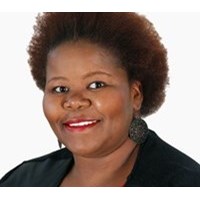 Francine Mashabela
Career Centre Manager
"Now more than ever, it is important for students and graduates to acquire critical skills required for the world of work and life in general. This is at the heart of what we do at the IIE's Varsity College and IIE MSA Career Centre. Through our work readiness initiatives, our students and graduates are empowered to be intentional about their lives and careers – resulting in them being strong problem solvers and independent thinkers who are curious and creative. For me, being part of an organisation with a strong focus on empowering students and graduates this way, is an awesome and worthwhile experience."
Education bursaries for the employee AND their family members
Collaborative work environment
A culture of growth and learning